Do Solar Panels Raise the Value of Your Home
Posted by Ask Cathy Marketing Group on Wednesday, September 28, 2022 at 1:00 PM
By Ask Cathy Marketing Group / September 28, 2022
Comment
Weighing the Pros & Cons of Installing Solar Panels For Your Home
What to Know When Considering Solar Energy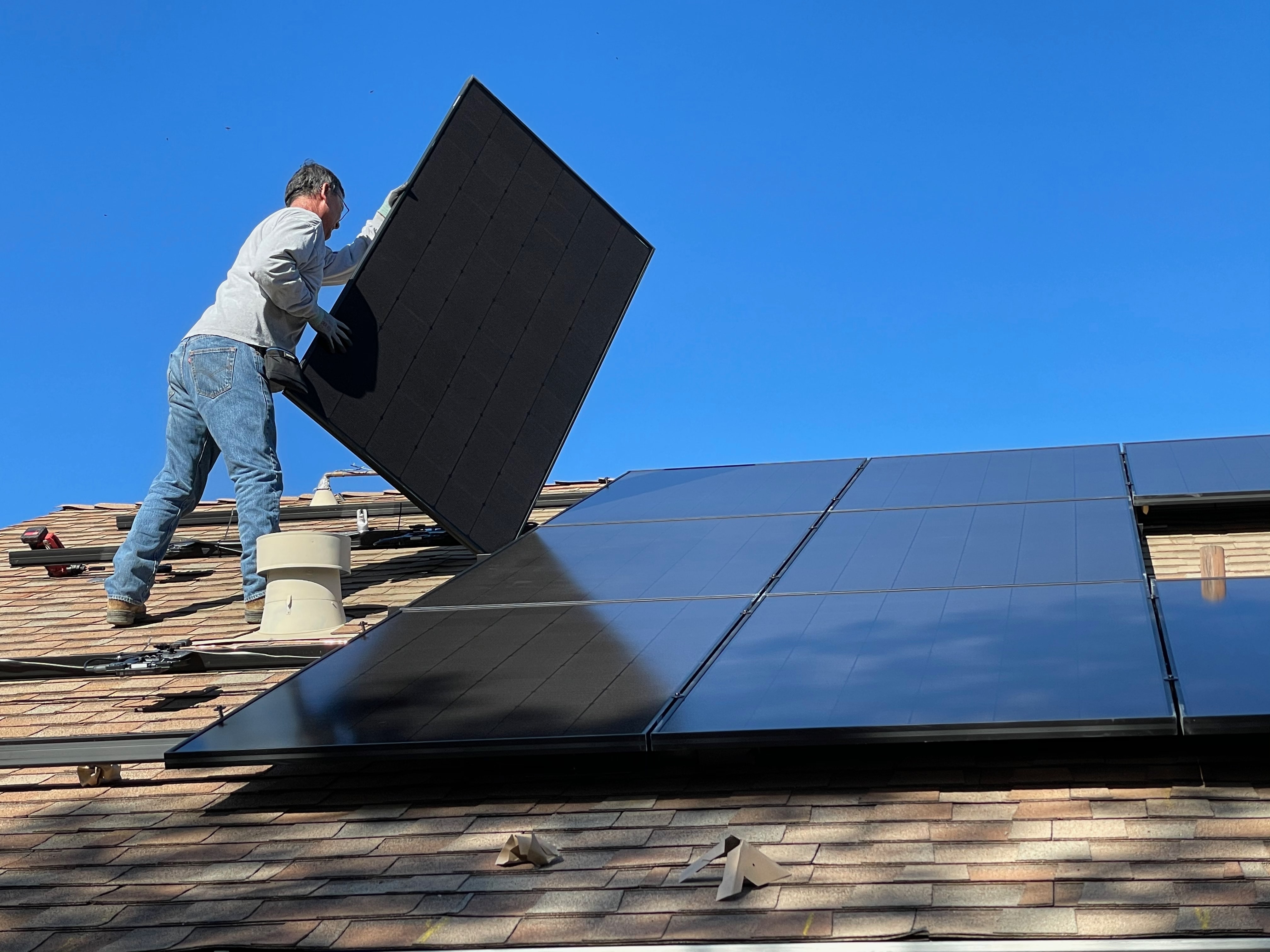 Photo by Bill Mead on Unsplash
As a homeowner looking toward the future, you may be wondering if solar panels are a worthwhile investment. They can provide you and your family with clean energy for years to come, but are they a worthwhile investment in your home? We take a look at some of the reasons why solar panels can, or cannot in some cases add value to your home.
Energy Benefits of Solar Panels
Before we even talk about the added value that solar panels could potentially add to your home, it's important to talk about why that is. Having solar panels connected to your home can save you untold amounts of money on your electricity bills every single month. Additionally, you can save on your electricity bills while also reducing your carbon footprint. In fact, over 80% of homebuyers are looking for energy-efficient options when looking for homes according to a senior economist at Zillow.
Tax Benefits of Solar Panels
Another benefit to consider when talking about solar panels is the tax benefits associated with installing them. When you install solar panels on your home, you are eligible for a 30% tax credit on your federal income taxes if the system was installed any time after January 1st, 2017.
Additionally, Missouri is one of three states including California and Florida in which a HERO loan is available when looking at energy-efficient home improvements. A HERO loan is a type of loan where a local government will provide the initial funds for building and installing the solar panels, and the homeowner will repay the loan through property taxes collected by your local county. You'll need to check to see if you are eligible for a HERO loan for solar panels, and you'll also need to evaluate whether this type of loan might be right for you. This is because a HERO loan stays with the house, not the homeowner. If you were to sell your home, this could be a challenging thing to sell to any potential buyers who do not share your enthusiasm for the environment. Lenders will also be reluctant to offer a loan on a home that already has a HERO loan in place because the HERO loan will supersede their mortgage. This means that if you were to foreclose, the HERO loan would be paid first, not the mortgage, and that is very unattractive to lenders. The best bet is to only use a HERO loan if you can pay it off before you move.
Do Solar Panels Add Value to Your Home
The biggest thing to consider when wondering if solar panels will add value to your home is to look at what your options are as far as financing the panels. If you are looking at a HERO loan or another type of situation to construct and install your solar panels, you could be looking at something that is actually adding a challenge when it comes to selling your home. On the other hand, if you own the solar panels on your home outright, then you actually could be looking at something that is adding value to your home. According to Zillow's research, homes with solar power sold for 4.1% more money than those without, earning home sellers an additional $9,274 dollars.
In truth, the added value that solar panels can bring to your property depends on a number of factors, including whether you will be leasing or aiming to own them yourself eventually. If you are planning on spending a considerable amount of time in your current home, a HERO loan could also be an attractive option. You should also try and install the solar panels on the back of your home if possible, so as not to affect your curb value.
Here's a simple formula that can help you when considering the added value solar panels could potentially add to your home.
Total cost of solar panels and installation
- 30% Tax Credit
- Money saved on energy while you own home
- Money earned by putting energy in the grid while you own the home
+ 4.1% of the value of the home
= The added value of your solar panels
Contact the Ask Cathy Marketing Group to Learn More About the Value of Your Home
If you're curious about what can impact the value of your home, you can use our home value estimator to receive an estimated value that is representative of our local Kansas City market. Once you've submitted your information, a member of our team will reach out to you to talk more in detail about your home's value. Our team has over 20 years of real estate experience, and we know how to navigate the market, and win for our clients. Contact us today to get started with a real estate process that puts your goals for homeownership as the utmost priority.