Clutterbusters: Bedrooms
Posted by Ask Cathy Marketing Group on Friday, September 30, 2022 at 1:00 PM
By Ask Cathy Marketing Group / September 30, 2022
Comment
Tackling Your Bedrooms!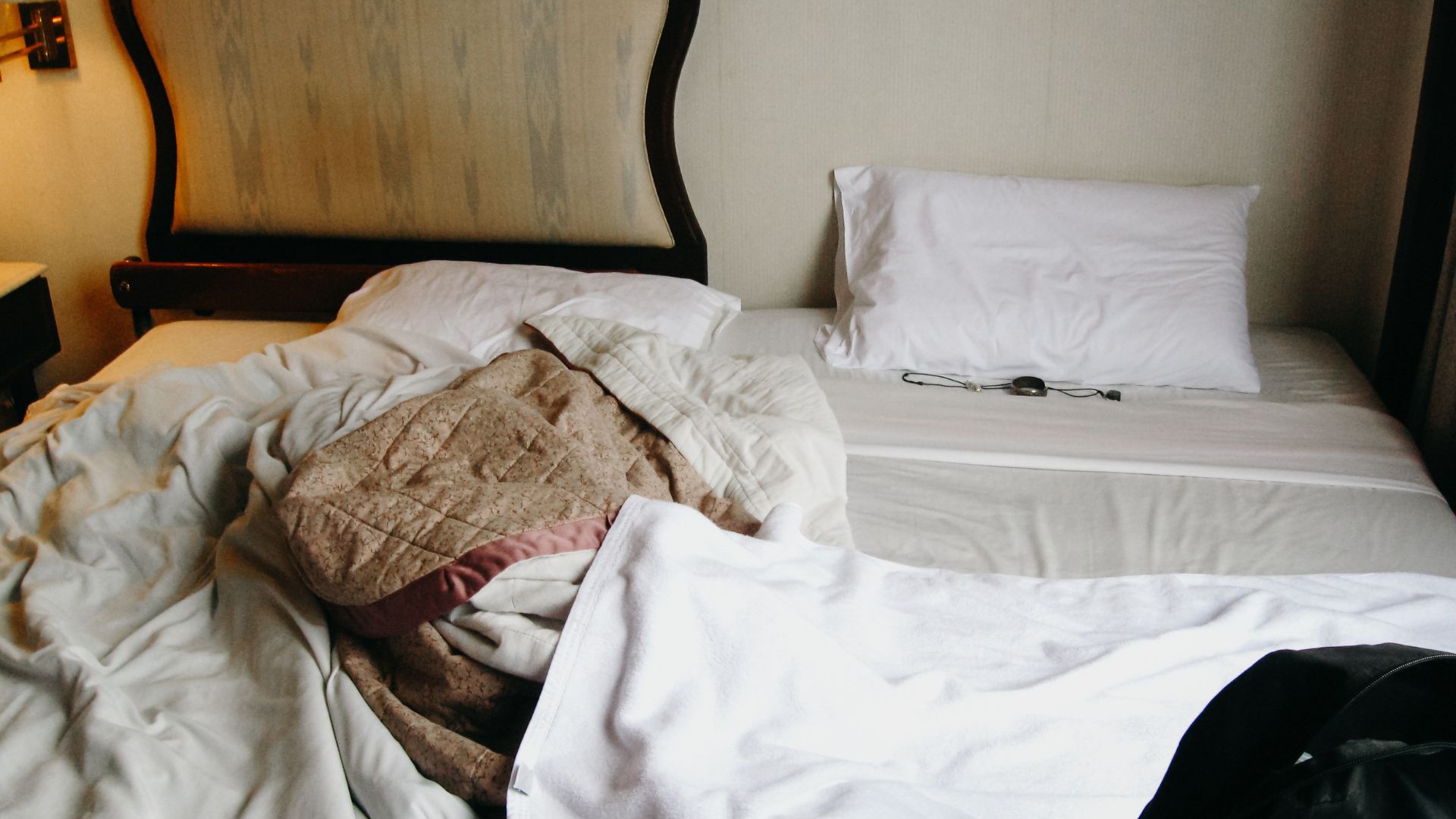 Welcome back Clutterbusters! This time we will be tackling the clutter that has overtaken our bedrooms!
If you are the type of person who has everything all neat and organized and your bedroom is like a peaceful oasis, then kudos to you. Seriously, job well done! Go ahead and lay down on that perfectly made bed, and take a nap, you deserve it. Don't forget to move the perfectly fluffed pillows first. Unless of course, you don't want to mess it up.
Not surprisingly, the rest of us have a bit of work to do!
The problem with bedrooms is that they tend to become a dumping ground of sorts. In kid's rooms, snack wrappers, LEGOs, and stuffed animals seem to multiply every time you close the door. Does the loud call to "clean your room!" result in everything in plain sight being shoved into the mysterious abyss under the bed never to be seen or cleaned again?
In the master bedroom, mountains of laundry, off-season winter coats, and piles of paperwork, all seem to be magically attracted to the one spot you want to get away from it all. This is even more so the case if your bedroom needs to share its space with your home office. Nothing is more relaxing than bringing homework, right? That certainly does not have the makings for a very tranquil spot at all.
So we know it's a problem. What do we do about it?
Go ahead and enter the bedroom you want to tackle first. Bring along some empty boxes and trash bags to be used for sorting and throwing away.
The very first thing you should do is make the bed. Not only will this give you a clean, uncluttered surface for sorting, but it is also a quick task that will give you an immediate sense of accomplishment. In fact, beginning your day by making your bed, just visually gives you a sense of relief and tidiness that just isn't achieved by looking at a pile of disheveled covers.
Back to the room! You may be tempted to just deal with everything that you see as soon as you walk in, and for those of you who need a quick clean, maybe that is what you should do. However, for a room to be truly free from clutter, the real place to do a deep dive start is in the closet. By starting there, you have an unorganized place for everything else in the room that you find and are keeping - all put away into a nice tidy spot where you can shut the door.
How to Begin
Take a gander at the actual contents of your closet. Chances are you have more than clothes in there.
Remove all the things that are not clothing, or actually have a permanent place in your closet. Put them away if they are staying in the bedroom, if not, place them outside of your bedroom door to deal with when you are finished. We don't want to create more piles inside your room other than those that are necessary.
Now it's time to take a harsh look at your wardrobe. Pick out what you actually wear, hang it up, and push it to one side on the closet rod. Everything that you know doesn't fit you that you can't bear to part with, put it in a box. (We will deal with these things later)
Everything that doesn't fit and you don't love, goes in another box or bag to be donated, or given away. If you don't feel good when you wear an item, or love the way it looks, or consistently pass by it in the closet, out it goes! You will be surprised at how much room you find in your closet.
With the items in the box that no longer fit, and you absolutely must keep, separate by size, and place them in smaller boxes with lids or sturdy bags, with their size on the outside of the box or bag. Put these out of the way, in your closet, high on a shelf, or even tucked in the garage or basement, or guest room closet.
Repeat the same sorting exercise with your shoes, or bags.
Dressers/Nightstands
One drawer at a time, and this includes the surface too, go ahead and sort through. Get rid of mismatched socks or uncomfortable underwear, or pajamas that have seen better nights. Again, get rid of anything that doesn't fit, or you don't love.
Declutter all horizontal surfaces, and give everything a good cleaning.
Check under the bed for stray items.
Return everything you come across that doesn't belong in your room, elsewhere.
Give everything a good wipe and vacuum. Don't forget your ceiling fan, light fixtures, and baseboards.
Kids' Rooms
Repeat the closet exercise with their closets and dresser drawers. Be sure to include kids in their own clothes selections and choose items that make them feel confident and comfortable.
Purge toys that are broken or they don't use, and donate them if they are in good shape.
Organize desks, and take a picture of graded papers you are tempted to keep, and then throw them away. Organize the photos into an album on your phone with the grade and child.
Get kids involved in cleaning and take responsibility for maintaining their own room under your supervision. Give them guidance along the way, so that they can clean on their own next time.
Work up the courage to tackle underneath the bed.
Decluttering any area of your home is a rewarding, yet labor-intensive task. Tackle one bedroom at a time - one section at a time - however you want to make the project more manageable for you and your personal time constraints. From personal experience, we can say that it feels absolutely wonderful to walk into a space and feel like nothing needs to be put away or taken care of immediately. You are helping others by donating items that you no longer need or use. You are making your home more functional and less stressful. This is especially important when it comes to your bedroom. You want to be able to relax and not think about everything else that is outside your bedroom door. You want to be able to take a nap on your exquisitely made bed and not have a care in the world.